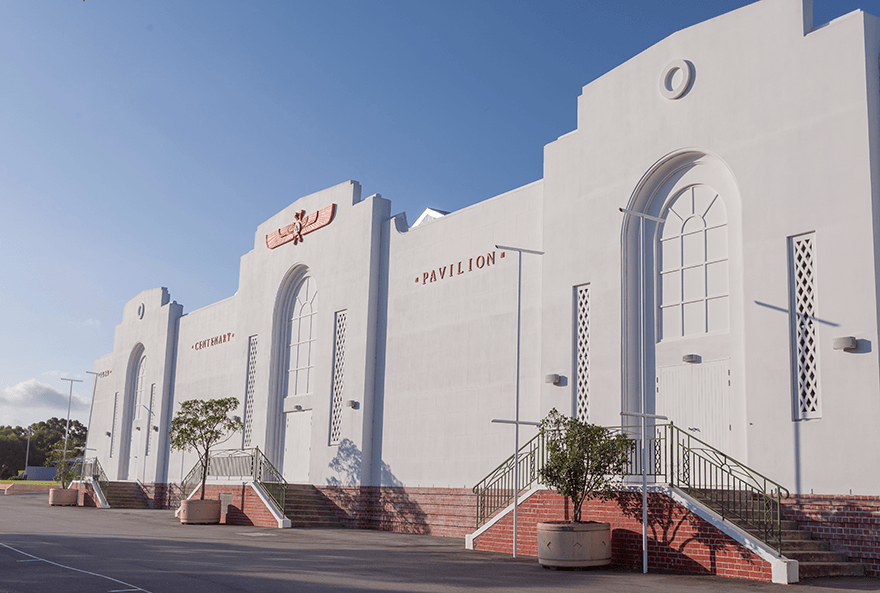 Working in consultation with the RASWA (Royal Agricultural Society WA) and understanding the site due to Brooks products having been used in some areas previously, the challenges were with larger buildings on the property.
Initially a solution to service the Administration Building and Members Pavilion was developed, utilising a Brooks 3rd Generation AS7240 FIP, the FT1020G3. This FIP is a 4-loop Analogue Addressable panel and was fitted with an optional integral Occupant Warning System and 4-way audio splitter module.
The Occupant Warning System is also used as a public-address system allowing staff to select up to four zones throughout the two buildings to page people or make all-zone announcements via the desktop microphone unit located in the reception area.
The need to upgrade an older Conventional Fire Indicator Panel that serviced the Robinson and Silver Jubilee Pavilions, allowed for the installation of a Brooks optional 8-zone conventional expansion board, an additional FT1020G3 FIP was installed in this area allowing all existing conventional detectors to remain in operation until analogue addressable detection is installed later.
Once again, an optional integral Occupant Warning System was installed in this FIP thus providing audible alerts to occupants. Both FT1020G3 Fire Indicator Panels installed at the site are also equipped with optional WebServers that provide full automated email notifications of alarms, faults and other conditions of the systems to nominated RASWA personnel.
Brooks Australia is proud to be working with The Royal Agricultural Society of Western Australia and continues to offer ongoing support at the site as infrastructure evolves.
Read more information on FT1020G3 >>