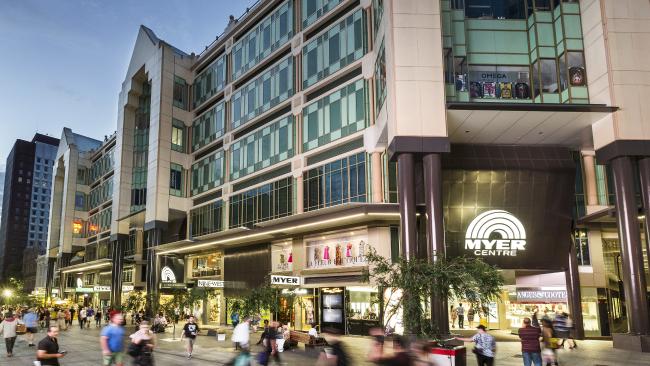 The Myer Centre is the largest shopping centre in the Adelaide city centre and is home to the largest Myer store in South Australia, along with over 80 smaller retail outlets.
The Rundle Mall side of the building has an 8-level atrium, with the escalators at the sides. The North Terrace facade of the Myer Centre includes two heritage buildings - Shell House (constructed 1931) and Goldsbrough House (constructed 1935). Above these and the Myer retail outlet is a 6-storey office tower named Terrace Towers.
The project scope required the replacement of the over 25-year-old detection system including Fire Indicator Panels and Field Devices, maintaining the existing system functionality and wiring where possible. The aim of the replacement works was to provide a system that incorporated the most up-to-date technology enabling "worry free" maintenance now and into the future.
Along with the replacement of over 800 field devices, the scope of the project was to also rationalise the existing seven individual Fire Indicator Panels (FIP) into one Main Fire Indicator Panel while maintaining all the features and capabilities of the existing system during the upgrade. This included the high-level interfacing between the FIP and the Building Management System controlling the fire mode sequence of the mechanical equipment.
The new installation was to also include a full color graphics package with offsite monitoring and notification capabilities. The graphics interface was to be in both the Fire Control Room and Centre Management.
Working closely with the key stakeholders in the project and taking into consideration the delicate nature of installing modern equipment into a heritage building, the Brooks team proposed the use of a new Brooks Fire Detection System based around a 16 Loop Fire Tracker FT1020G3 with each loop capable of 255 devices. The panel is fitted with a MODBUS High Level Interface and includes connection to the EBL Graphics monitoring and notification package.
Read more information on FT1020G3 >>