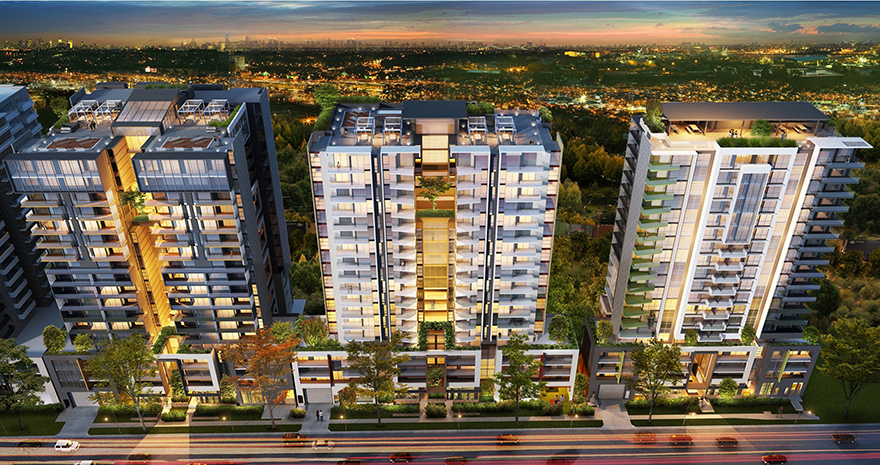 Granville Apartments is a linked twin tower residential complex consisting of 208 apartments with a retail area and secured parking.
To ensure that residents and visitors are protected in the event of a fire, an early warning system was required as part of the brief developed to ensure that the buildings complied with the Fire Engineering Report (FER) as required by the NSW Fire Brigade.
Brooks' involvement in the project began at the building planning phase and in conjunction with the client developed an integrated approach to ensure that the product to be used would meet all requirements.
With these requirements in mind it was determined that two Brooks Firetracker analogue addressable fire alarm systems (FT1020G3) and Simplex EWIS 44 Audio Zones would be used and these would greatly enhance the early warning capabilities for the building.
As part of the consultative approach to this project, Brooks technical support was on hand throughout the installation and commissioning process to ensure that building met the requirements of the FER.
Read more information on FT1020G3 >>