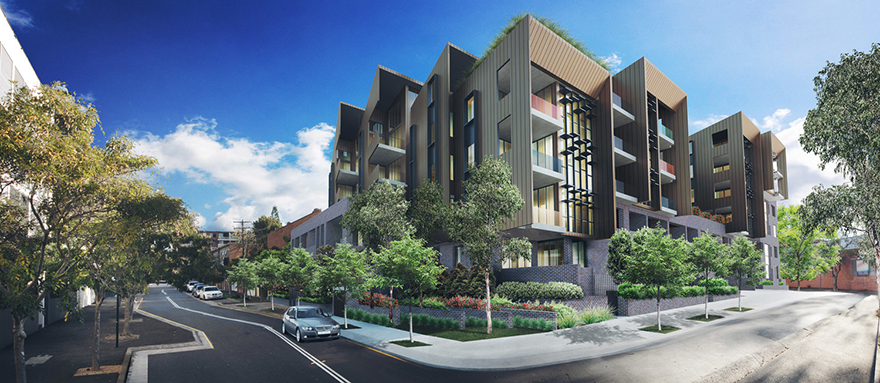 Luxe On Eve located in Erskineville is a residential apartment complex consisting of two 6 storey apartment blocks over a basement carpark.
Submitted price based on Brooks design and the contractor was awarded the contract based on our revised design.
By working in consultation with the nominated contractor, Brooks staff assisted in the design of the fire detection and occupant warning system to ensure that the system would meet the performance requirements outlined in the National Construction Code (NCC).
To meet the needs of the project, a Brooks Firetracker FT1020G3 was used for ease of installation and to meet the budgetary requirements. Brooks staff assisted in the commissioning of the unit and were on hand to ensure that final handover testing was completed with the Principal Certifying Authority (PCA) and the Builder.
The expertise provided to the builder both pre- and post-sale allowed for a successfully completed project and for the building to receive its Occupancy Certificate (OC) and meet the required milestone.