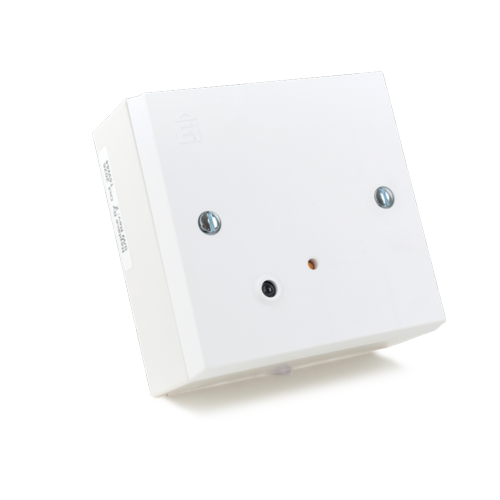 RadioLINK™ Panel Module (for use with security/fire panels)
The EIB413 Panel Module is designed to be an interface between a Brooks RadioLINK™ alarm system and third-party equipment such as a fire panel or a security system.
EIB413
The Panel Interface Module will decode fire, CO and fault signals from RadioLINK™ devices and activate the relevant onboard relay contacts. The relays are wired to the input contacts on the panel which will take the appropriate action.
When the normally open contacts (or DC Voltage input) are activated (from the panel) the EIB413 will transmit a RadioLINK™ signal to all alarms in the system causing them to sound.
The EIB413 is powered either directly from the panel or from an external source (it requires a 11-3V DC power supply). It is designed to be remotely sited and comes complete with its own enclosure.
The Brooks RadioLINK™ Panel Module has the following features:
Connects RadioLINK alarm to panels for additional alarms and remote signalling, etc.
Powered by 11-30V DC from panel
Can be mounted internally or externally to the panel
Unique house-coding feature
| | |
| --- | --- |
| Model Number: | EIB413 |
| Photoelectric: | |
| Heat: | |
| Ionisation: | |
| Carbon Monoxide: | |
| Mains Powered: | |
| Battery Back-up: | |
| Battery Powered: | |
| Low Battery Warning Alert: | |
| Test/Reset Button: | |
| Interconnect Capability: | |
| Warranty: | |
| Approvals: | |
Related Information: