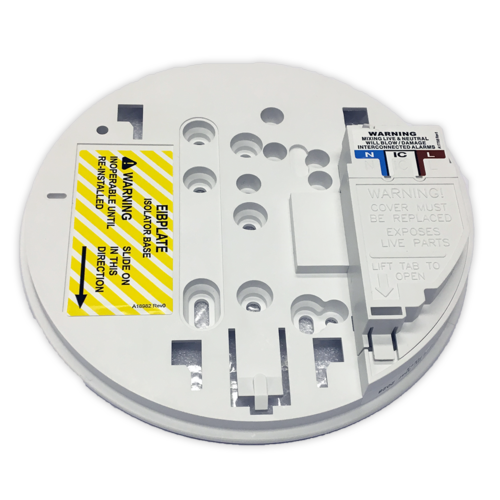 Isolator Base 230-volt 4 Wire to suit EIB3000/EIB140RC/EIB160e Series
The EIBPLATE is a version of the Brooks Easi-fit™ base that facilitates the use of the Brooks Range of hardwired remote-control switches with the EIB3000, EIB140RC and EIB160e series of alarms.
EIBPLATE
The hardwired switches allow for the silencing, location and isolation of the mounted alarm/s.
Hardwired switches include the BAATLS, BAAISO and the BAALOC.
The Brooks EIBPLATE has the following features:
Easi-fit™ base
Hardwired switches allowing for silencing, location and isolation of the mounted alarm
| | |
| --- | --- |
| Model Number: | EIBPLATE |
| Photoelectric: | |
| Heat: | |
| Ionisation: | |
| Carbon Monoxide: | |
| Mains Powered: | |
| Battery Back-up: | |
| Battery Powered: | |
| Low Battery Warning Alert: | |
| Test/Reset Button: | |
| Interconnect Capability: | |
| Warranty: | |
| Approvals: | |
Related Information: